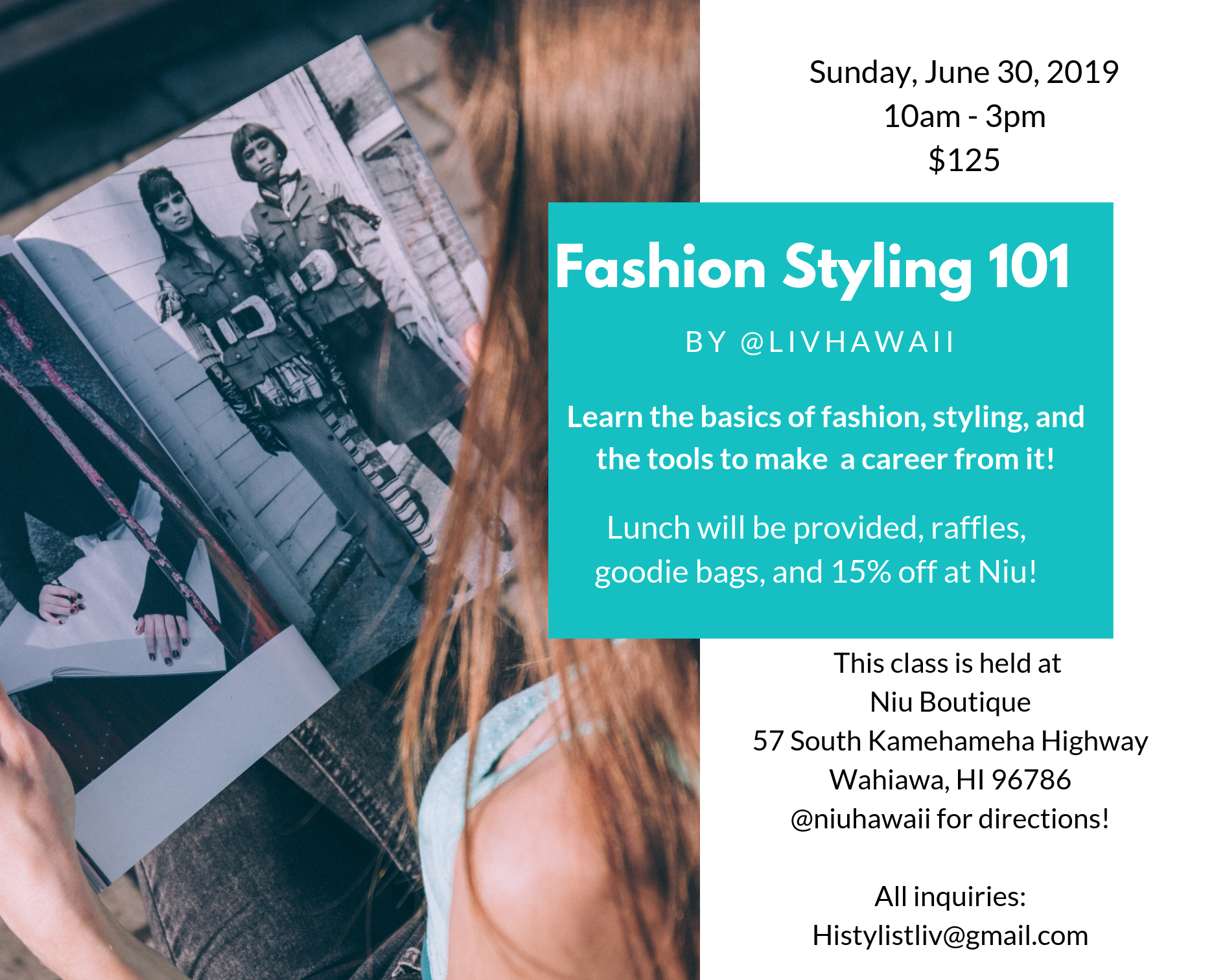 Fashion Styling 101
If you've ever wanted to learn more about fashion, be it for a personal or professional reason, this class is for you! Liv, our instructor, is the co-owner & buyer of Niu Boutique, a freelance stylist and has worked in almost every aspect of the fashion industry with over 15 years of experience.
The purpose of this class is for Liv to help participants to gain a better understanding of personal style, while learning the basics of fashion like fabrics, silhouettes & design.
Refreshments and lunch will be provided, and participants will also receive 15% off of Niu that day. We will also have raffle giveaways and each participant will leave with a personally curated goodie bag!